Cap Haitian City Tour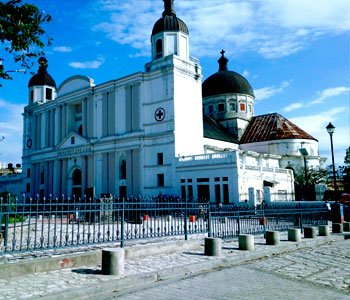 Visit the old capital city of the Island of Hispaniola: Cap-Haitian, its name has changed a lot during the last centuries, Guarico during Spanish colonization, Cap-Francais during French colonization, Cap-Haitian after Haiti's Independence, Cap-Henri during King Henry Christophe reign , again Cap-Haitian until know. The local calls it "Okap" in Haitian Creole. The city was properly founded in 1670 and has been destroyed two times in 1793 and in 1802, during the Haitian Revolution .The city is actually the second capital of Haiti.
"Bienvenue au Cap-Haitien", Our tour guide will pick you up at your hotel to start the tour, the first stop will be at the Main Square "la Place d'Armes" where stand the enormous sparkling white Cathedral of Notre Dame, visible from many small streets in the central historic city. A mixture of French, Colonial, and Caribbean Architecture is still brilliantly preserved which is a treasure, considering its historic and cultural value.
A series of decorative local characters, with historical monument of exceptional interest like the Cathedral, the Public Hospital, Public Park, the old Cluny market, the old Fountain, the old residence of president of Antenor Firmin ,and the famous writer Oswald Durand'house, the artisan market, the place of birth of Toussaint Louverture in 1743 at Breda, and finally Vertierres where the Haitian Army win the last Independence bloody battle against Napoleon Bonaparte troops on November 18 th 1803
Lunch is then served at "Christina's Patio" at the tour guide house, known for its excellent home style cooking and typical Carribbean architecture near to the ocean. After lunch, the tour will continue to another point of interest .We'll pass by some of the modern areas, like the numismatic museum, the Jose Marti status, or the high historic monument like Vertiere .Bois Caiman and Breda. To end the day, we'll take some time to visit art gallery, gist shop, and artisan market.
With our Cap-Haitian Tours, you'll experience the city's rich history and the daily relaxing lifestyle of the Haitian.
The Tour Includes:
Round trip transportation
Professional tour guide
Lunch
Museum entrance
Bottle of water


Availability
This tour operates every day under reservation 48 hours ahead


We also have:
The half Day excursion without Lunch
The Fortification circuit visiting more than 4 fortress in Cap Haitian
The Religious circuit visiting more the 5 different religion churches
The Historic circuit (Bois Caiman, Breda ,Vertierres)


Duration
Approximately 5 to 6 hours


Price
$50.00